We are UK based, if you prefer to
phone on 020 7258 1831.
Monday to Saturday, 9.30AM until 5.30PM



Security Note: This shopping cart system uses only the latest and most secure SSL Encrypted Security technology available. Your "Checkout" will be 100% secure, assuring that all personal information will be protected.




Body Cameras
1015H B/W High Resolution Low Light Body Camera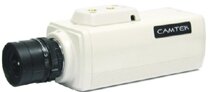 B/W Body Camera (Lens Extra)
with BNC Socket for video
and DC Power Socket for 12V DC Supply.
The 1015H the new generation 1/3" 520 line high resolution camera reaching the installer. This camera delivers more per pound than any other comparable camera currently available. It has a pleasant beige finished steel case, lens option is or C or CS style and auto iris output is via a normal small square plug.

Specifications
Image Pick-up Device

1/3" EXVIEW HAD CCD Image Sensor

Picture Elements

537(H) x 505(V)

TV System

CCIR (PAL)

Horizontal Resolution

520 TV Lines

Gain Control

Automatic

Back Light Compensation

ON/OFF

Auto Iris

Video or DC

Min. Illumination

0.003 Lux F=1.2

Video Output

1.0 V p-p 75 Ohms

Lens Mount

C or CS

Electronic Shutter

On 1/50 - 1/100,00 Sec. Off 1/50 Sec

Power Source

DC 12V

Current Consumption

2.5W

Dimmensions

60 x 50 x 85mm


1015H B/W Body Camera
Special Offer £79.95

(Lens Extra)
All Prices Exclude Carraige and UK VAT



Henrys Electronics Ltd
404 Edgware Road, Paddington, London, W2 1ED, UK, VAT Number : GB 241 7629 61
Tel:+44 (0)20 7258 1831, Fax:+44 (0)20 7724 0322, email: