Bellfree "handsfree" colour video apartment station "Surface or Flush Mounting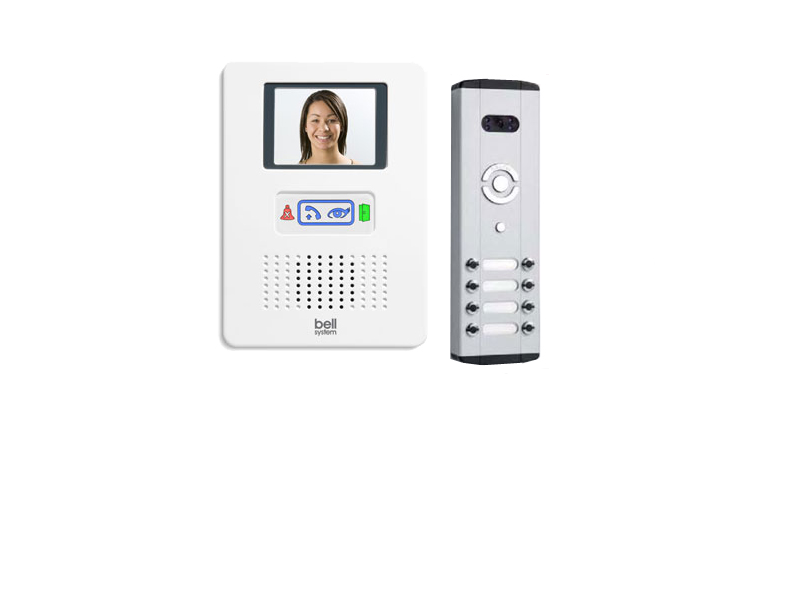 Bellfree "handsfree" colour video apartment station
BF1/S
One Station Colour Video Surface System
£562.87 + VAT
£675.44 INCL VAT
BF2/S
Two Station Colour Video Surface System
£893.01 + VAT
£1071.62 INCL VAT
BF3/S
Three Station Colour Video Surface System
£1284.47 + VAT
£1541.36 INCL VAT
BF4/S
Four Station Colour Video Surface System
£1553.94 + VAT
£1864.73 INCL VAT
BF5/S
Five Station Colour Video Surface System
£1823.41 + VAT
£2188.09 INCL VAT
BF6/S
Six Station Colour Video Surface System
£2092.88 + VAT
£2511.46 INCL VAT
BF7/S
Seven Station Colour Video Surface System
£2395.28 + VAT
£2874.34 INCL VAT
BF8/S
Eight Station Colour Video Surface System
£2664.75 + VAT
£3197.70 INCL VAT
BF
Bellfree Colour Video Telephone Up To 4 Per Station
£228.00 + VAT
£273.60 INCL VAT
CAT5100 - 100M Drum CAT5 Cable
£16.98 + VAT
£19.95 INCL VAT
The model BF bellfree colour video apartment station is the most recent addition to our range. It has a high quality colour video 3.5" TFT screen and a 'touch-sensitive' keypad with multi-coloured back-lighting for user operation.
The bellfree unit operates with true 'hands-free' speech with outstanding clarity utilising a semi-custom Digital Processor with 'Adaptive Acoustic Echo and Ambient Noise Cancellation'. The unit can be surface or flush mounted without additional boxes, brackets or connectors.
Some of the notable features of the bellfree apartment station and system are;
High quality colour video with a 3.5" TFT screen.
True 'hands-free' speech.
A sensitive Touch Pad for user operation with multi-coloured backlighting and universal graphic symbols.
White satin-gloss finish to complement most wall furnishings.
Discreet contrast and call-tone volume controls
Supplied for both surface and flush fitting without the need for additional boxes, brackets or connectors.
It requires standard CAT5 cable and has removable connectors for ease of installation.
Compatible with bellissimo video and audio telephones for installation in mixed housing developments.
Each standard BF packaged system provides all necessary components to install a complete video door entry system.
A standard multi-way BF system comprises of;
model BF bellfree apartment stations.
model BSC4 telephone controller (one for every 4 units).
model BFP stainless steel front door panel.
relevant BFD panel controller.
model CAMBS-C colour CCD day/night camera with infra-red lamps.
speech unit.
model PS4 12v DC power supplies.